6 Best Wedding Pearl Jewellery Set Trends in 2021
The wedding season is right around the corner, but you have no idea how to look your best without looking too outdated for one of the most important days of your life! Let us guide you to clarity and help you find the perfect wedding pearl jewellery set!
With several jewellery design options available, especially in pearl jewellery at Pure Pearls, people often have a tough time finalising what to buy for their weddings. 
Well, worry not! Here are our top 6 handpicked trending bridal jewellery types that we believe are going to be an absolute win for any couple getting married in 2021! Read on to find out.
1. Trendy Akoya and South Sea Necklaces for Weddings 
Talking about the top trends of 2021, several people are turning towards a more minimalistic yet stylish marriage. Our collection of lovely Akoya and South Sea pearl necklace sets fit into this perfectly! 
These necklace sets are simple, yet their boldness and grandeur shine through! 
And the best part – these necklaces can be worn regularly and for a lifetime! A perfect investment for your perfect wedding. 
In the picture below, you can see how even a single line of sparkling white Akoya pearl necklace can uplift the overall look of the bridal outfit and the beautiful bride!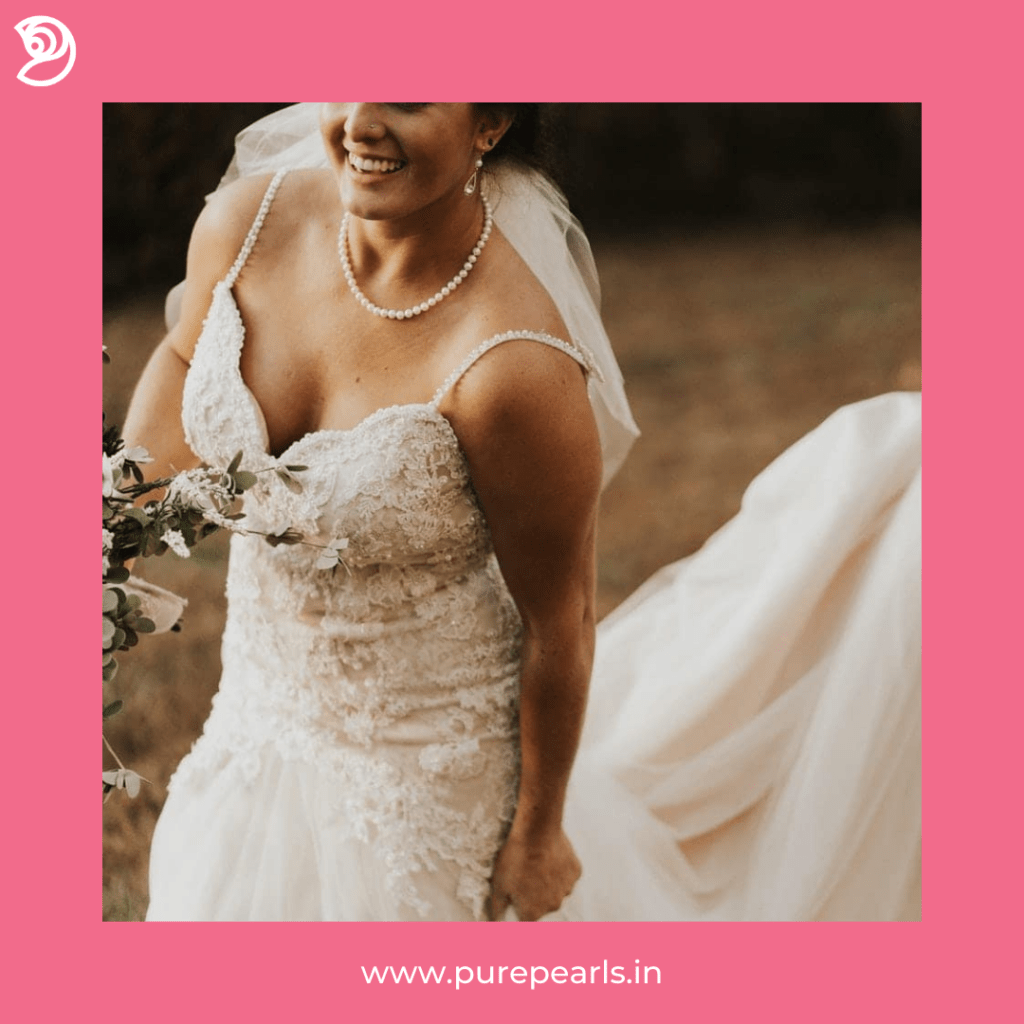 2. Wedding Pearl Bangles 
Bangles (Kangan) are one of the first things we think about when it comes to jewellery sets. But imagine you're the bride with all the big decisions to make – the wedding day is quickly approaching. So, how do you choose the perfect pearl bangle that is trendy and modern but also culturally appropriate? 
Pure Pearls is creating bangles that are both festive and modern – featuring intricate weaving skills by the best artisans from the City of Pearls (Hyderabad) around a sturdy metal chassis.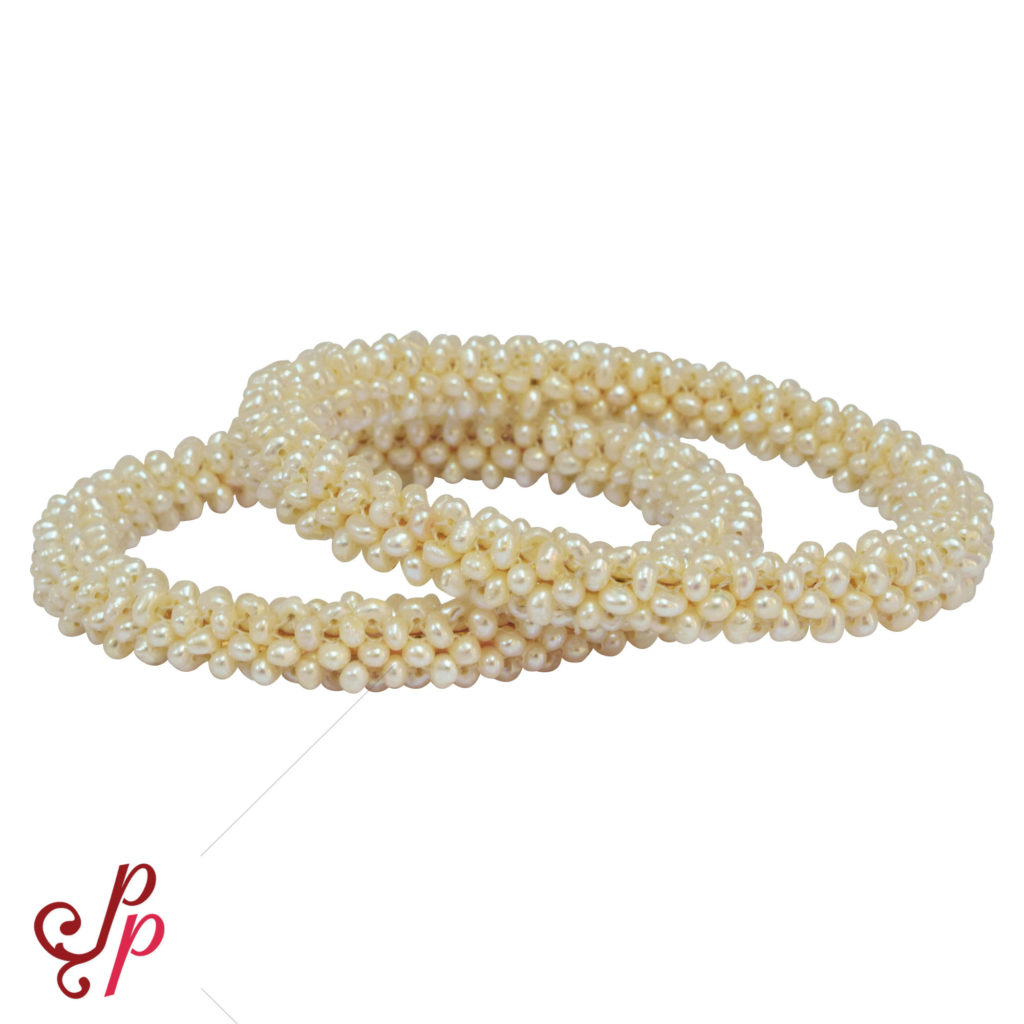 3. Grand Wedding Pearl Necklace Set 
A necklace set is definitely one of the first things that brides think about when deciding their jewellery for the big day. 
Often, in a quest to look their best, couples tend to overlook comfort. Remember, being comfortable in what you wear, by itself, adds to the style of your outfit! 
The Seven-Step (Satlada) Nizam Rani Haar pearl necklace set from Pure Pearls allows you to look grand throughout the wedding ceremony and also keeps you comfortable without restricting your movement too much or straining the neck with its weight!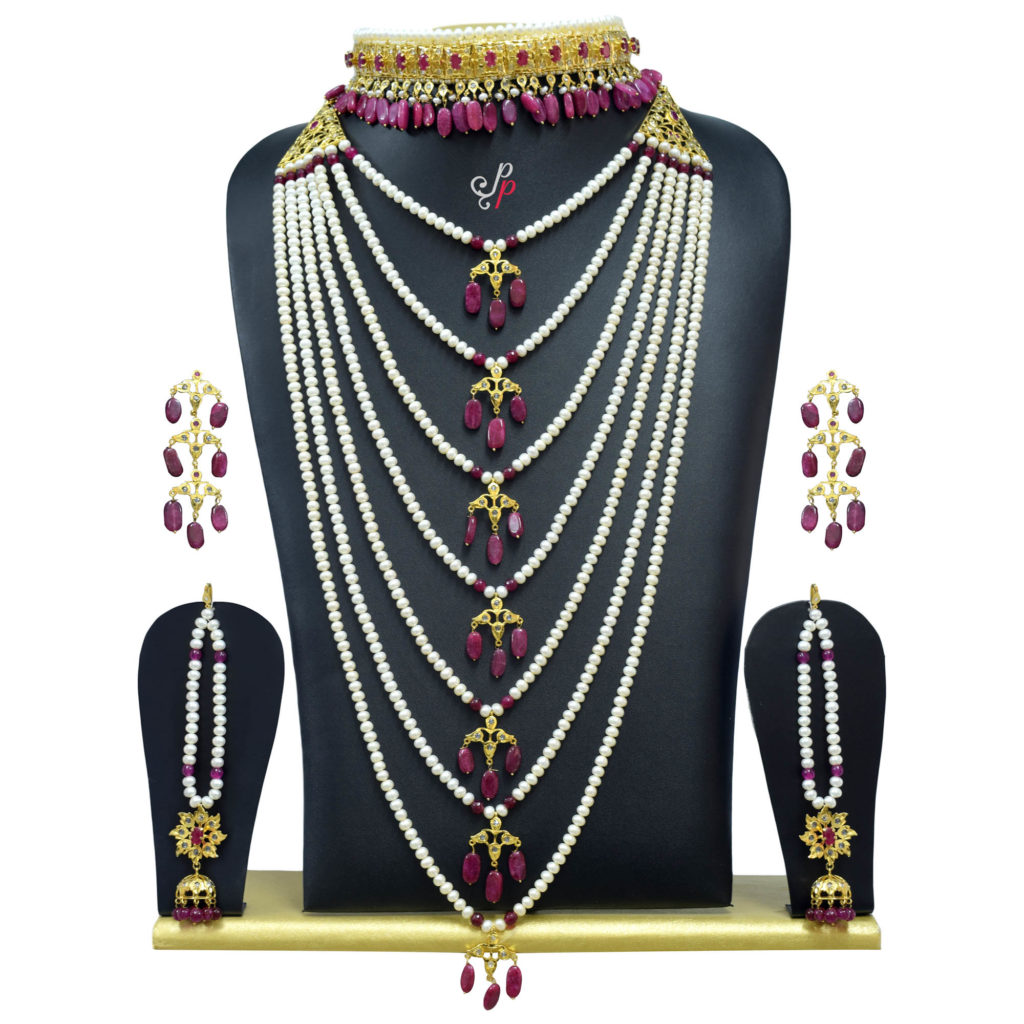 Additionally, you can go with a simple 7-line (Seven Step) wedding jewellery set. This beautiful Satlada for weddings will pair extraordinarily with any outfit colour. 
The picture below shows the famous Indian actress, Samantha, wearing a beautiful pearl Satlada and a choker.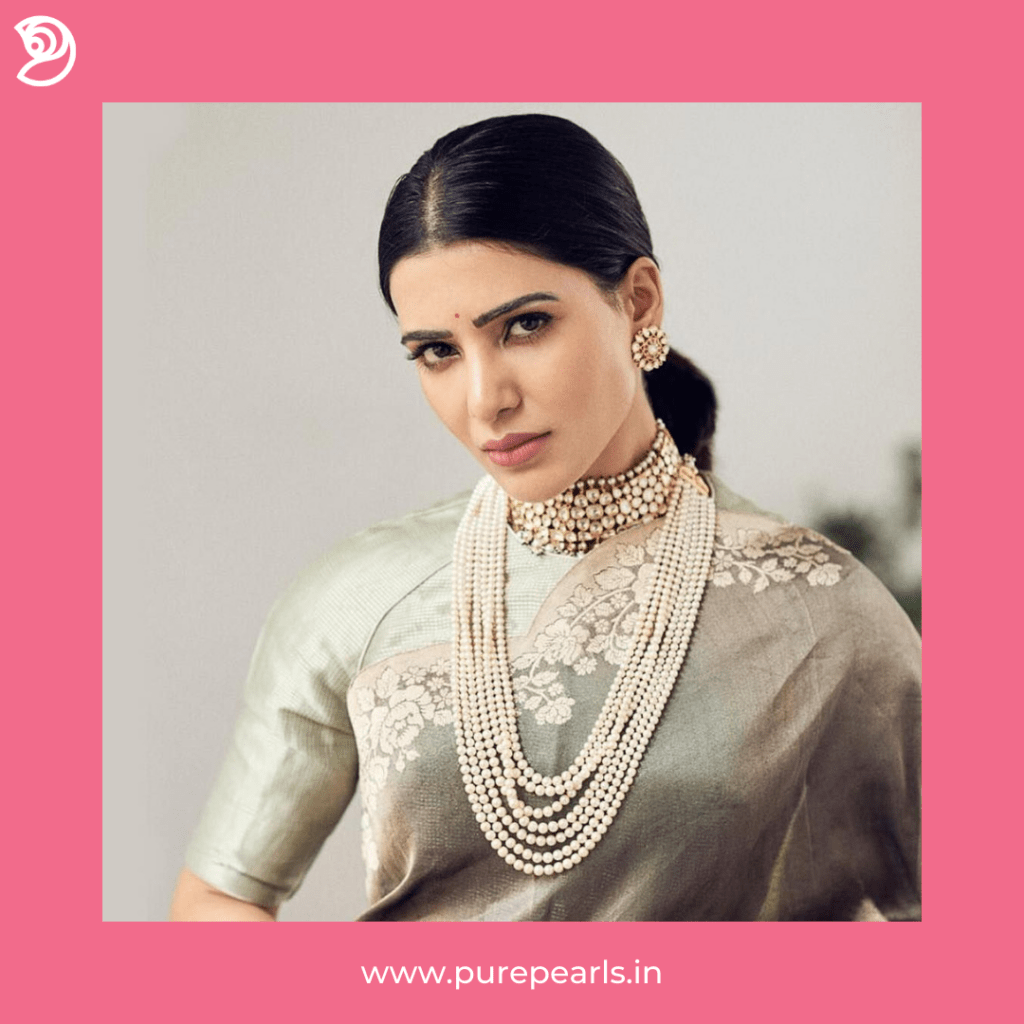 4. Pearl Mangalsutra 
Yeah, you heard that right! This year, say no to the boring mangalsutras in gold and wear pearls! 
The pearl mangalsutras from Pure Pearls are a class apart. A fusion of tradition, culture and the modern 2021 lifestyle! 
Out with the old, in with the new!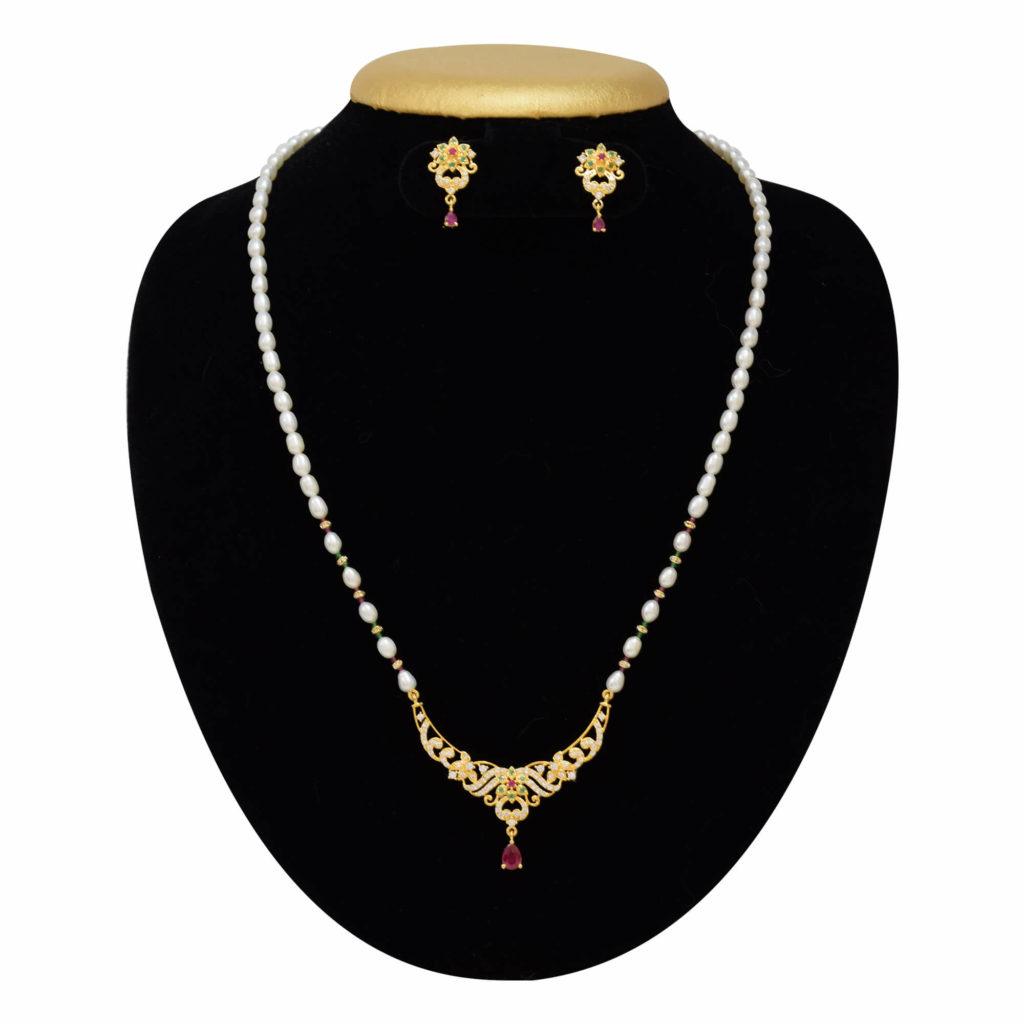 5. Comfortable Pearl Maang Tikka 
In all honesty, the traditional maang tikkas are too bulky and heavy because of which many brides even get a headache on the day of the wedding! So, what is the point of spending extravagantly on such accessories when they are actually hurting you? 
At Pure Pearls, we offer a lovely collection of pearl maang tikkas. These maang tikkas are not only grand-looking and comfortable but also very affordable!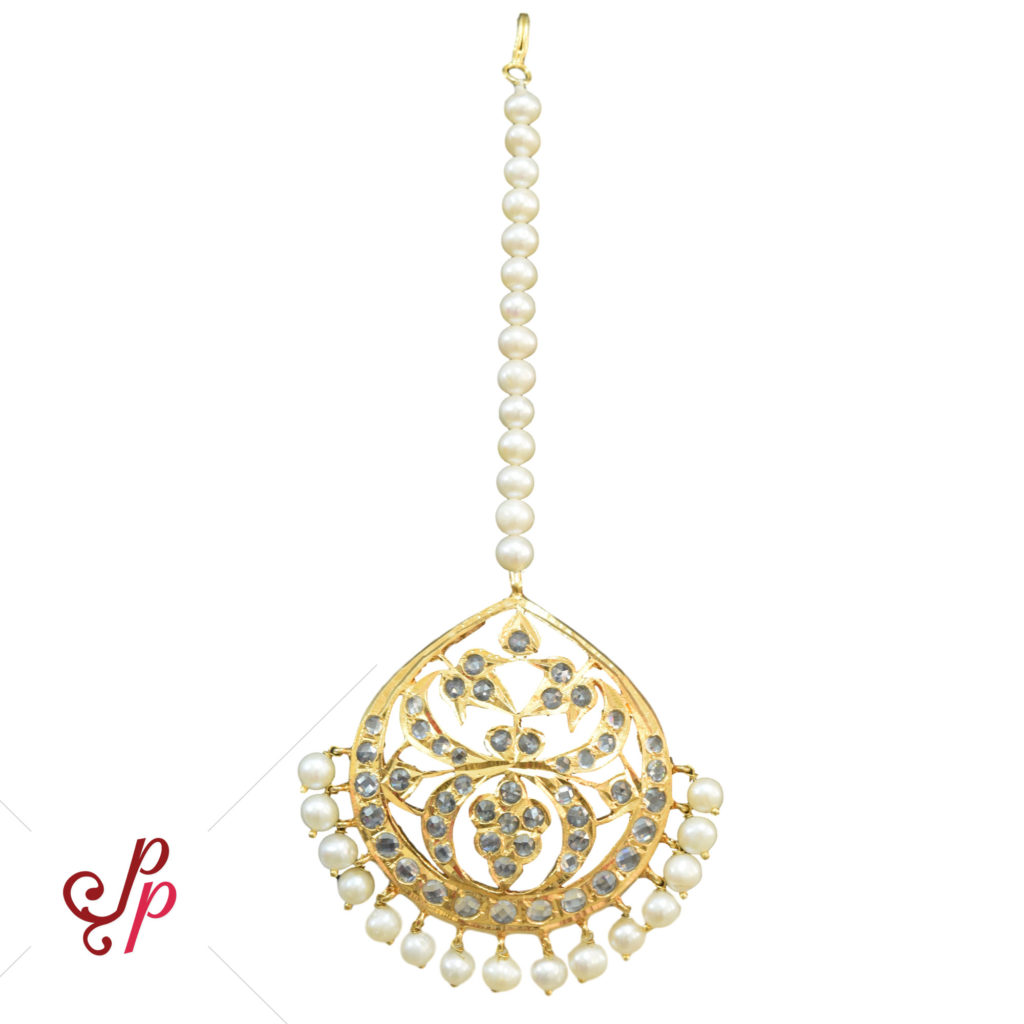 In the picture below, you can see the Indian actresses Deepika Padukone and Alia Bhatt showing off their alluring pearl maang tikkas!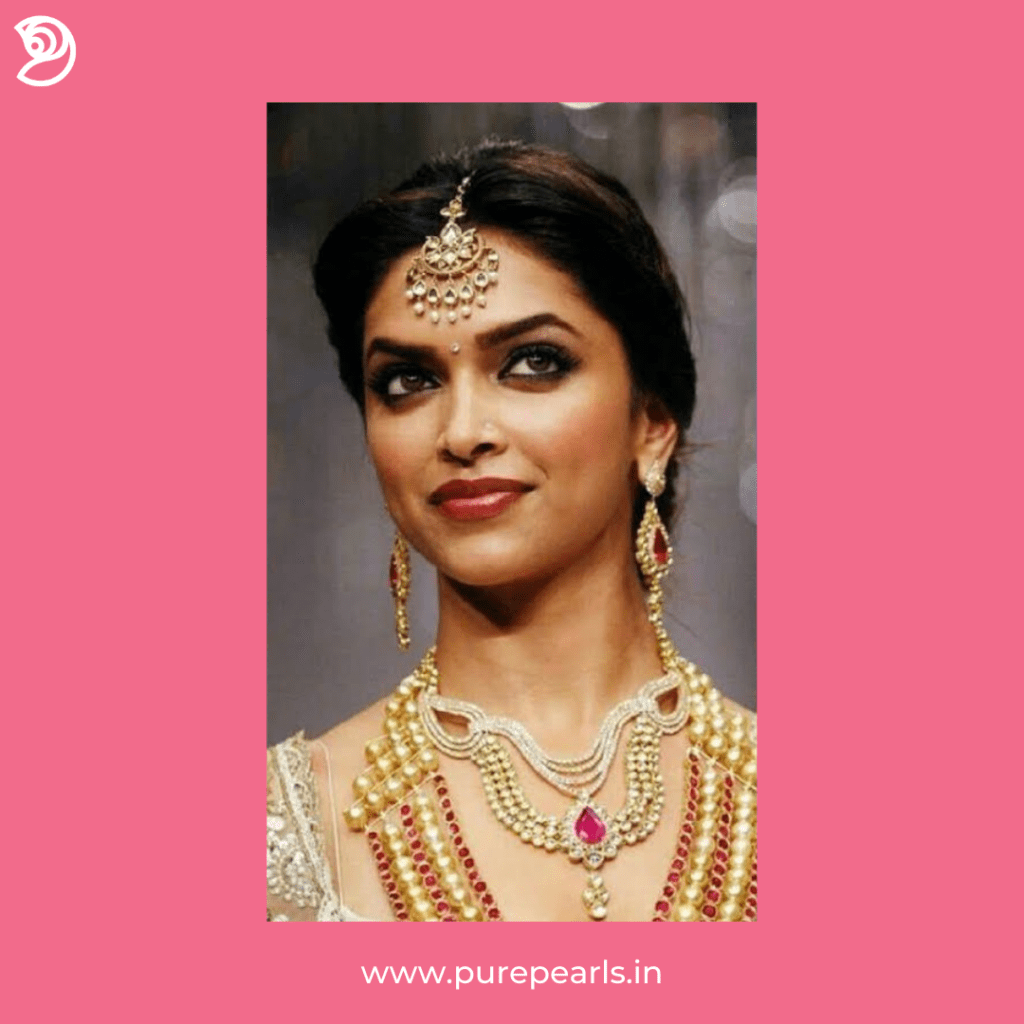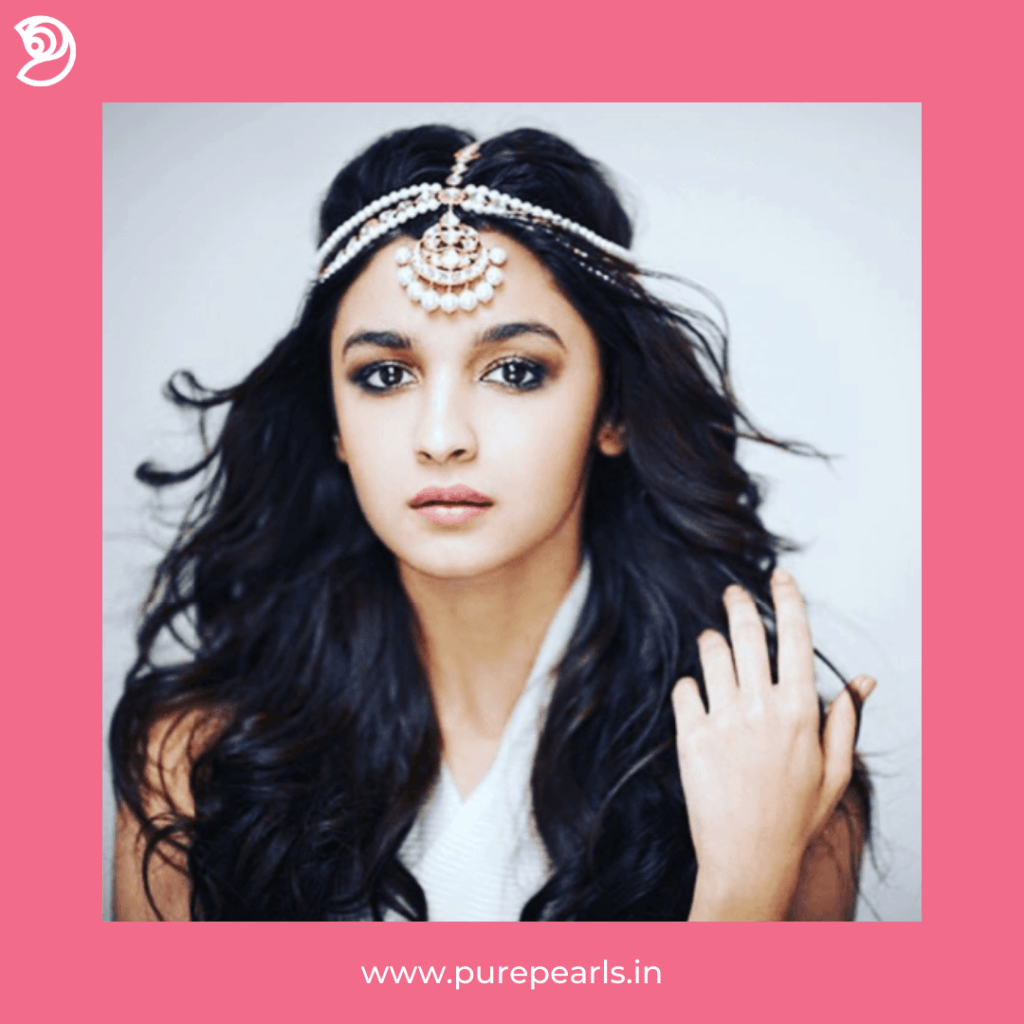 6. Multi-Line Pearl Necklace for Men (The Bridegroom) 
Yes, pearls are not necessarily restricted to women. At Pure Pearls, we believe that pearls are for everyone, and that includes men!
As a bridegroom, you too can wear pearls on your wedding day and look absolutely stunning! 
In the picture below you can see the very popular South Indian actor, Rana Daggubati, wearing pearls on a wedding outfit.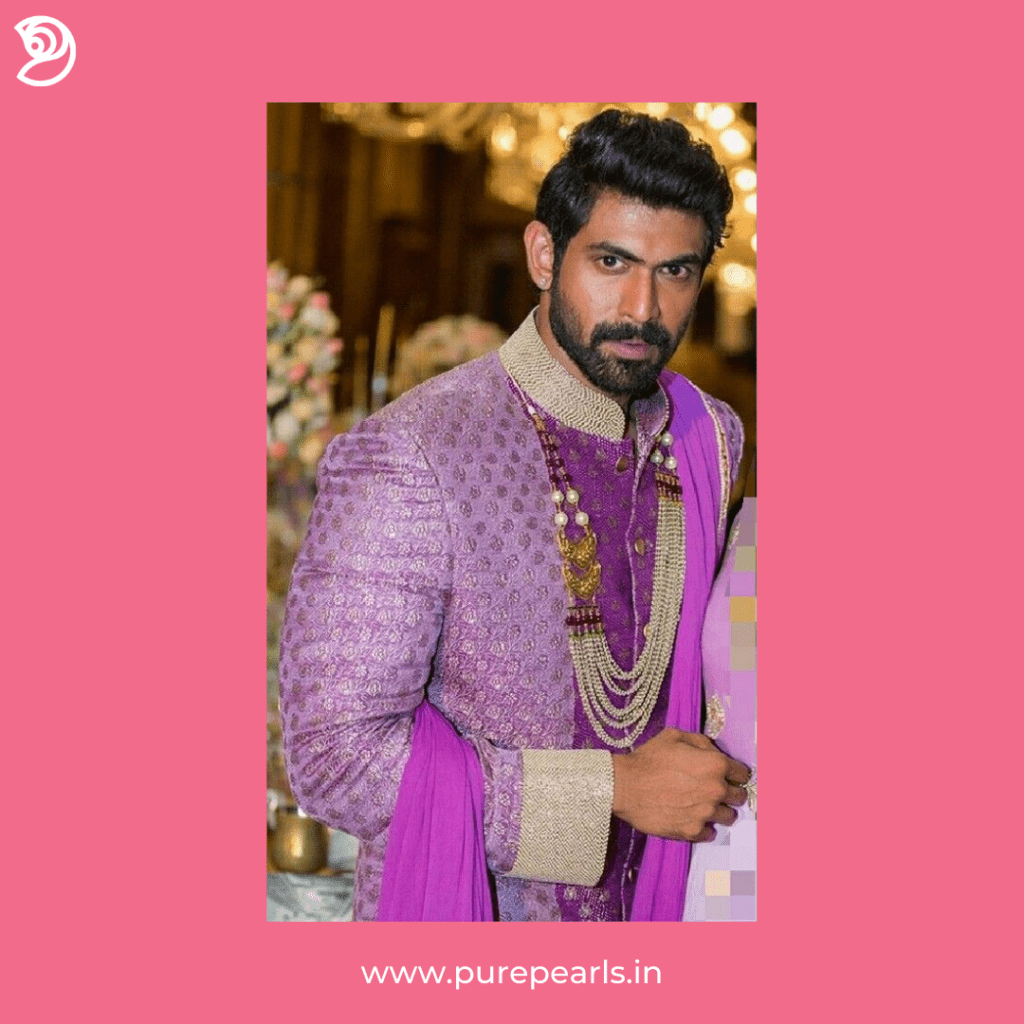 Conclusion
Those were our top 6 trendy picks for weddings in 2021. Which one do you like the most?
We hope after reading this blog you figured out how to choose wedding jewellery in 2021. Above all we hope we you make Pure Pearls a part of your lovely wedding by shopping with us!
6 Best Wedding Pearl Jewellery Set Trends in 2021 News
6 Best Wedding Pearl Jewellery Set Trends in 2021 Resources