How to Accessorize on Valentine's Day with Pearls?
When it comes to Valentine's Day, we all want to look our best — for ourselves and our significant others. While you might think that you can dazzle everyone by just dressing up in your favourite outfit that you have chosen for this special day, you probably know that the right accessories are what make you look perfect and complete.
And the best way to accessorize your chosen outfit for the perfect Valentine's Day celebration is with pearls. Pearls symbolize love and are the best gemstones to wear for this special occasion.
Pure Pearls offers you a wide array of collections, uniquely put together for you to choose from, to make your special day extra special.
Read ahead to find out how to pick the right pearls from our collection to accessorize your outfit on Valentine's Day. Also, don't forget to look out for the surprise towards the end of this article!
Why Are Accessories Important During Valentine's Day?
Clothing is not the end of the road in the world of fashion. Accessories add spice to your looks, style, and personality. Accessorizing makes you look posh, even with the simplest of clothing. They help you express yourself and make a fashion statement. 
You deserve a special look for a special day and your special one. And accessorizing is the answer you are looking for. With the right accessories, you can transform even your everyday outfit to look stunning to suit your plans for the day and impress your significant other.
Why Are Pearls the Perfect Accessories for Valentine's Day?
Pearls come from the depths of oceans, rivers and lakes. They symbolize that love can be found in the most beautiful form if one takes the effort to search deep enough. 
Pearls are the best way to express yourself and your love for your significant other. And when better to do that, than on V-day?
Valentine's Day symbolizes not only the love between two people but also as a reminder of self-love. Taking out the time and effort to look perfect for the day and reflecting on yourself best is a pure form of self-love.
Accessorizing with pearls will add to your classy and gorgeous look, and make you feel confident and comfortable.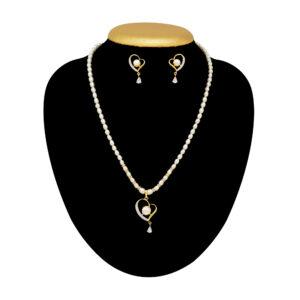 At Pure Pearls, we wish to embark on your journey to loving yourself more and being loved more by your special ones. One pearl at a time!
How to Wear Pearls on Valentine's Day?
You can choose to wear a stunning short, sleeveless dress or a beautiful long dress and match it with a pearl earring and a pearl necklace.
Add a pearl bracelet and a finger ring to look extra classy.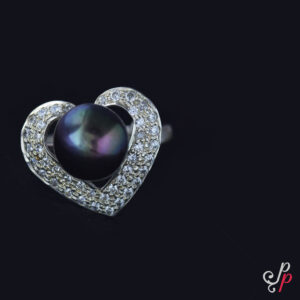 If you're choosing a traditional outfit like a Saree/Kurti, a pearl choker and earrings with pearl bangles would make you look gorgeous.
Are you not the kind to stick to traditions? Planning on shaking things up and wearing a T-shirt, Tank Top, or Hoodie with Denim Shorts or Jeans? A simple choker pearl necklace or a plain white or pink pearl necklace set is what you are looking for. Or choose Baroque pearl necklaces — the bolder fashion statement to break stereotypes.
How the Right Pearl Accessory Can Make You Look and Feel Amazing on V-Day
Pearls are the right style for any style you go with. Regardless of what you choose to wear, with the right pearl accessory, you will look plush and fantabulous.
Pearls have their way of making you feel confident and comfortable in your skin.
On this Valentine's Day, pick your pearls and feel loved by yourself and your significant other.
You Unlocked A Surprise!
Thank you for reading until here. We hope you found value in this article and are considering making your first pearl necklace purchase with Pure Pearls.
To show our love and appreciation, we want to offer you something special on Valentine's Day.
Use code VDAY22 to get 925 pure silver pearls studs worth ₹1,000 for FREE with purchase of ANY necklace till February 14th!
Conclusion
Valentine's Day is not just a day to spend with your significant other but also a day to express your love by wearing something special. 
Do not shy away from expressing yourself in your very own element. Go ahead, mix and match your outfits with pearl accessories to make a bold love statement.
How to Accessorize on Valentine's Day with Pearls? News
How to Accessorize on Valentine's Day with Pearls? Resources